ePub is the short form of electronic publication and was specifically designed by IDPF (International Digital Publishing Forum) with eBooks in mind. There are several benefits of converting books in ePub format. First off, ePub books are easy to display on electronic readers. Different shapes and sizes of eBook screens and readers are available in the market. All these offer different controls and features that enable common users to change the font, size and other features of the books they are viewing on iPad or other devices.
Another recommended file format for eNook reading is a Mobi file or mobipocket eBook file.Presently, Apple iPad offers a lot in terms of productivity and entertainment. Because of its portability and efficient back-up, it is suited for people who don't want to miss a single chance to read books. iPad is very comfortable and easy gadget to read books of different formats like epub and mobi. The reason of using epub and mobi format is that they are easily available in the market and most of them are even free of cost. There are many methods and apps by which you can read or even covert these files on your iPad.
ePub and Mobi files extension has a lot of features to enhance the way you read your books. Features such as bookmarking, library management, note taking, and searching are exceedingly helpful for different professionals.
How to read Mobi files
It is not possible to transfer and view mobi file into iPad directly because it does not support mobi extention. To read mobi files on your iPad, you first need to:
Convert mobi files into iPad compatible format like epub.
Or install third party app on your iPad to open and read mobi files.
For the first method, you require a mobi to epub converter. However, in the second method, you can use app like Kindle for iPad. There are some drawbacks for using Kindle for iPad that you must know. It does not integrate bookstore, no dictionary, no color illusion, no-in-text search, and no periodical subscriptions.
As compared to Kindle for iPad app, iBook seems good as it provides powerful reading experience. Consequently, mobi to epub conversion is the best option to read mobi format files on iPad. By using this method, there is no need to worry about the converted books and the problems it puts forth. Professional mobi to ePub convertor can retain all original features like name, text, hyperlink, layouts, images and almost everything else.
Transferring mobi files to iPad
To transfer mobi file to your iPad, first of all you need to load mobi files. There are three steps to load mobi ebooks.
Click on Add folder or File button.
Drag and Drop directly to the software window
Click File Button then add file that you desire.
In the second step, you need to set an Output folder. By default, it will save output files to the same source file folder. If you want to change it, select the option of Customize and click on the Browse Button to choose the required folder destination.
Starting Conversion
Click the button 'Start' to convert mobi files in the ePub list. When you click one or more mobi format files given in pop-up menu, click on convert option to change the format into epub.
Click the Start button to convert all MOBI files in the list to ePub. Or alternatively you can right click on one or more MOBI files, in the pop-up menu, click Convert.
Note:  In case you want to stop the Process, click on Stop button to terminate it.
Transferring Converted files to iPad
Once you completed the process of Conversion, click on Open Button to track all converted files. Link your Computer to iPad, launch iTunes and then Sync ePub format file to iPad by using iTunes. That's just about it, you can now view the eBook from your iPad.
Importing and Reading ePub files on iPad with iTunes
First, you need to download ePub files from trusted internet sources and save them into your computer or laptop. Here, you are required to launch iTunes and select the option 'add to library' from the file menu.
Navigate to the specific location where ePub file is saved, select it and click on the choose button. At the left window of iTunes, click on the option 'books' and then your selected book will be available in the section of books in your library.
Now, you can connect your iPad to your PC and select it from the devices given at the left side. You will see different tabs under the title bar, click on the Books tab there.
Check the Sync books icon,if it is not enabled. In case you have selected all the books, they will all transfer to your iPad  If you select a specific book, you need to find the newly added book, and tick on its check box. Next, click on the sync or apply button at the bottom of the Window.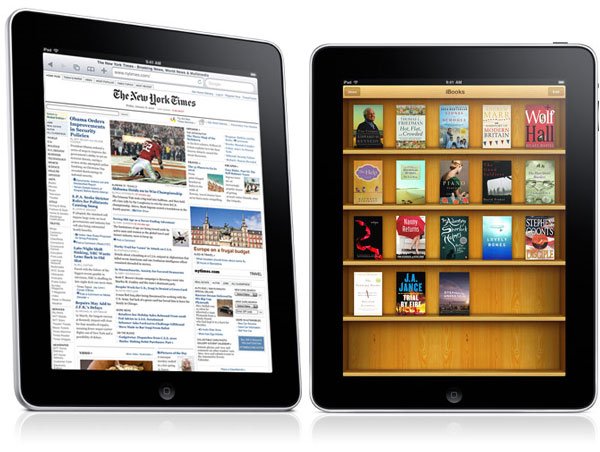 Once you are done with the transfer, you can read any Epub format book on your iPad by opening the iBooks app and tap on the specific book you would like to read. In case you don't already have iBooks app on your iPad  you can easily download it from the Apple Appstore.
Alternatively, if you want to import ePub files without iTunes, you can do it easily by following these steps:
First download iPad ePub converter.
Install the software and connect it to your iPad device by using  the default iPad USB cable.
After the installation is complete you can will be guided by inbuilt tutorial on How to transfer epub files to your iPad once done, you will be ready to read ePub format on your iPad.